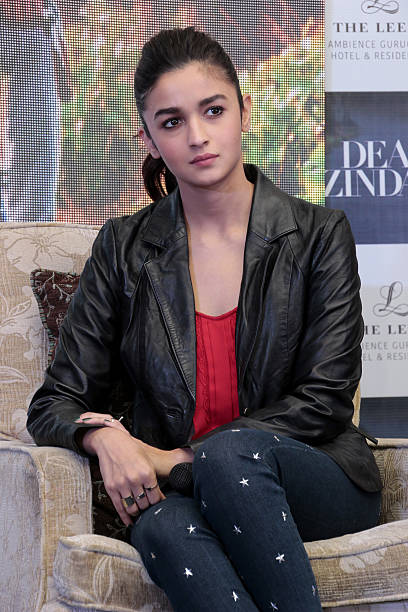 Introduction
Alia Bhatt, a name that has become synonymous with versatility, talent, and charisma in the Indian film industry. With her remarkable acting skills, captivating screen presence, and dedication to her craft, Alia has carved a niche for herself as one of the most promising young actresses in Bollywood. In this article, we will explore the journey of Alia Bhatt, her breakthrough in the film industry, her notable performances, and the impact she has made on Indian cinema.
1. Early Life and Bollywood Lineage
Born on March 15, 1993, in Mumbai, Maharashtra, Alia Bhatt hails from a family deeply rooted in the Indian film industry. Her father, Mahesh Bhatt, is a renowned filmmaker, while her mother, Soni Razdan, is an accomplished actress. Growing up in this creative environment, Alia developed a passion for acting from an early age and set her sights on making a mark in Bollywood.
2. Breakthrough with "Student of the Year"
Alia Bhatt's breakthrough came with her debut film, "Student of the Year" (2012), directed by Karan Johar. Her portrayal of the character Shanaya Singhania showcased her acting prowess, charm, and natural screen presence. The film's success propelled Alia into the spotlight, instantly making her a favorite among audiences and industry insiders.
3. Versatile Performances and Acting Range
One of Alia Bhatt's greatest strengths as an actress is her versatility and ability to immerse herself in diverse roles. From playing a vulnerable young girl in "Highway" (2014) to a spy in "Raazi" (2018) and a bubbly aspiring singer in "Gully Boy" (2019), Alia effortlessly transitions between characters, bringing depth and authenticity to each portrayal. Her ability to convincingly convey a wide range of emotions has earned her critical acclaim and admiration from audiences.
4. Collaborations with Renowned Filmmakers
Alia Bhatt has had the opportunity to work with some of the most esteemed filmmakers in Bollywood. From collaborating with Karan Johar in multiple projects to working with Imtiaz Ali, Zoya Akhtar, and Sanjay Leela Bhansali, Alia's filmography boasts a diverse range of stories and genres. Her collaborations with these visionary directors have allowed her to showcase her versatility as an actress and push her artistic boundaries.
5. Awards and Accolades
Alia Bhatt's exceptional performances have been recognized with numerous awards and accolades. She has received several Filmfare Awards, including Best Actress for her roles in "Highway," "Udta Punjab," and "Raazi." These honors not only highlight her talent but also solidify her position as one of the industry's most accomplished young actresses.
6. Social Initiatives and Activism
Beyond her acting career, Alia Bhatt actively engages in social initiatives and uses her platform to raise awareness on various social issues. She has been an advocate for children's education, environmental sustainability, and women's empowerment. Her efforts to make a positive impact outside the realm of acting have garnered her admiration and respect from fans and social activists.
7. Fashion Icon and Style Statements
Alia Bhatt's fashion choices have also garnered attention and praise. She effortlessly blends traditional and contemporary styles, and her sartorial choices make headlines and inspire fashion trends. From red-carpet events to casual outings, Alia's fashion sense reflects her youthful charm, elegance, and confidence.
8. Philanthropy and Charity Work
Alia Bhatt actively supports several charitable causes and lends her voice to create positive change. She has been associated with organizations focused on child welfare, animal rights, and environmental conservation. Her commitment to philanthropy showcases her compassionate nature and genuine desire to make a difference in society.
9. Future Projects and Exciting Prospects
As Alia Bhatt continues to establish herself as a leading actress, fans eagerly anticipate her upcoming projects. With each new film, she challenges herself creatively, bringing freshness and depth to her performances. Alia's ability to choose diverse roles and collaborate with talented filmmakers ensures an exciting future filled with captivating performances.
10. Conclusion
Alia Bhatt's journey in Bollywood is a testament to her talent, versatility, and dedication to her craft. From her memorable debut to her transformative performances, she has proven herself to be a force to be reckoned with in the Indian film industry. With her ability to embody a wide range of characters, she continues to captivate audiences and challenge societal norms through her work. As Alia Bhatt's career evolves, her impact on Indian cinema and her contributions to society are sure to leave an indelible mark on the hearts and minds of fans worldwide.
Read more about models here