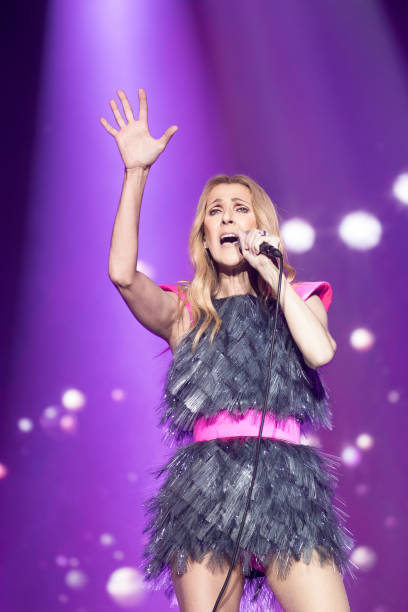 Introduction
Celine Dion, a name synonymous with extraordinary vocal prowess and timeless melodies, has captivated the hearts of audiences worldwide with her powerful voice and emotive performances. From her humble beginnings in Canada to becoming a global sensation, Dion's journey to stardom is a testament to her exceptional talent, resilience, and unwavering passion for music. In this article, we will explore the remarkable life and achievements of Celine Dion, her rise to fame, her iconic contributions to the music industry, and her enduring legacy as one of the greatest voices in contemporary music.
1. Early Life and Musical Roots
Celine Dion was born on March 30, 1968, in Charlemagne, Quebec, Canada, into a large and musically inclined family. Her talent as a singer was evident from an early age, and she began performing in her parents' small piano bar. Dion's humble beginnings instilled in her a deep appreciation for music and a strong work ethic.
2. Breakthrough in the Francophone Market
Celine Dion's breakthrough came in the Francophone market with the release of her debut album, "La voix du bon Dieu," at the age of 13. Her powerful and mature voice belied her young age, and she quickly gained popularity in Canada and French-speaking countries. Dion's success in the Francophone music scene set the stage for her future global triumphs.
3. International Stardom
In the early 1990s, Celine Dion's career reached new heights when she ventured into the English-speaking market. Her soaring vocals and emotive performances led to chart-topping hits such as "The Power of Love" and "Because You Loved Me." With her powerful ballads and heartfelt delivery, Dion became an international sensation, winning the hearts of millions of fans worldwide.
4. Iconic Las Vegas Residency
Celine Dion's influence and impact on the music industry were further solidified with her highly successful and critically acclaimed Las Vegas residency. From 2003 to 2007, and later from 2011 to 2019, she performed in the "A New Day…" and "Celine" residencies, respectively, at Caesars Palace. Her residency became one of the most successful and highest-grossing shows in Las Vegas history, further cementing her status as a music legend.
5. Timeless Ballads and Awards
Celine Dion is renowned for her timeless ballads that resonate with listeners of all ages. Her signature song, "My Heart Will Go On," from the blockbuster film "Titanic" (1997), is an anthem that has become synonymous with love and perseverance. Dion's exceptional vocal range and ability to convey raw emotions have earned her numerous awards, including multiple Grammy Awards and a place in the Grammy Hall of Fame.
6. Personal Loss and Resilience
Throughout her career, Celine Dion has faced personal challenges, including the loss of her beloved husband and manager, René Angélil, in 2016. Despite the heartbreak, she demonstrated remarkable resilience and strength, using music as a source of healing and comfort. Dion's ability to connect with her audience on a deeply emotional level has made her an inspirational figure to many.
7. Humanitarian Efforts
Beyond her musical achievements, Celine Dion is also involved in humanitarian efforts and philanthropy. She has supported various charitable causes, including children's organizations and medical research, using her fame and influence to make a positive impact on the world.
8. Conclusion
Celine Dion's journey from a young girl with a powerful voice to an international music sensation is a story of perseverance, passion, and timeless talent. Her extraordinary vocal ability and emotive performances have made her an iconic figure in contemporary music, while her personal resilience and humanitarian efforts have earned her admiration and respect beyond the stage. As she continues to enchant audiences with her timeless voice and grace, Celine Dion's legacy as one of the greatest voices in music will undoubtedly endure for generations to come.
Read more about models here