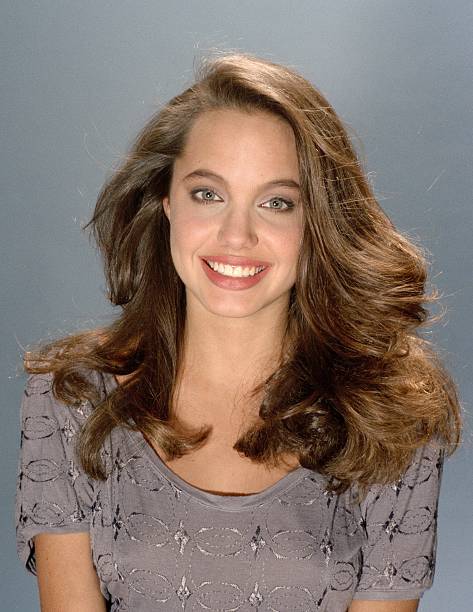 Introduction
Angelina Jolie, a name that reverberates across the realms of Hollywood and humanitarian work, has left an indelible mark on both the silver screen and the world stage. Renowned for her exceptional acting talent, striking beauty, and philanthropic efforts, Jolie has captivated audiences with her performances and inspired millions with her advocacy for humanitarian causes. In this article, we will delve into the remarkable life and achievements of Angelina Jolie, her cinematic triumphs, her profound impact on humanitarian causes, and her enduring legacy as a multifaceted icon.
1. Early Life and Hollywood Breakthrough
Born on June 4, 1975, in Los Angeles, California, Angelina Jolie was destined for the spotlight. She comes from a family deeply immersed in the entertainment industry, with her father being renowned actor Jon Voight. Jolie's own breakthrough in Hollywood came in the late 1990s when she delivered a mesmerizing performance in "Gia," a biographical film about the life of supermodel Gia Carangi. This powerful portrayal earned her critical acclaim and paved the way for her illustrious acting career.
2. Iconic Roles and Versatility
Throughout her career, Angelina Jolie has exhibited an extraordinary range as an actress. From her fierce and unforgettable performance as the video game heroine Lara Croft in "Tomb Raider" (2001) to her Academy Award-winning portrayal of a troubled mental patient in "Girl, Interrupted" (1999), Jolie's ability to immerse herself in diverse characters has solidified her status as one of Hollywood's most versatile talents.
3. Humanitarian Efforts and UNHCR Ambassador
Beyond her cinematic achievements, Angelina Jolie has become a global advocate for humanitarian causes. She has actively supported the United Nations High Commissioner for Refugees (UNHCR) since 2001, serving as a Goodwill Ambassador and later as a Special Envoy. Jolie's passion for refugees' rights and her commitment to alleviating global crises have taken her to conflict zones and refugee camps around the world, raising awareness about the plight of displaced people.
4. Empowerment and Women's Rights
Angelina Jolie's dedication to humanitarian work also extends to her advocacy for women's rights and gender equality. She has used her platform to highlight issues such as violence against women, education for girls, and the need for greater representation of women in leadership roles. Jolie's efforts to empower women and amplify their voices have earned her admiration and respect from activists and advocates worldwide.
5. Philanthropy and Charitable Contributions
In addition to her work with the UNHCR, Angelina Jolie is involved in various philanthropic endeavors. She and her ex-husband, Brad Pitt, founded the Jolie-Pitt Foundation, which supports humanitarian causes and conservation efforts. Jolie's unwavering commitment to giving back and making a positive impact on the world reflects her compassionate nature and desire to effect meaningful change.
6. Filmmaking and Directing
Angelina Jolie's artistic talents extend beyond acting. She has also ventured into filmmaking, both as a director and a producer. Her directorial debut, "In the Land of Blood and Honey" (2011), explored the Bosnian War, highlighting her commitment to shedding light on important global issues through cinema.
7. Recognition and Awards
Angelina Jolie's contributions to both the entertainment industry and humanitarian work have been widely recognized. In addition to her Academy Award for Best Supporting Actress, she has received numerous accolades and honors for her philanthropic efforts, including the Jean Hersholt Humanitarian Award at the Oscars.
8. Conclusion
Angelina Jolie's multifaceted journey from Hollywood star to global humanitarian exemplifies the profound impact one individual can have on the world. Her dedication to using her platform for good, coupled with her exceptional talent and versatility as an actress, have solidified her as an iconic figure both on and off the screen. As she continues to advocate for humanitarian causes and inspire positive change, Angelina Jolie's legacy as a Hollywood icon with a heart of compassion will undoubtedly endure for generations to come.
Read more about models here