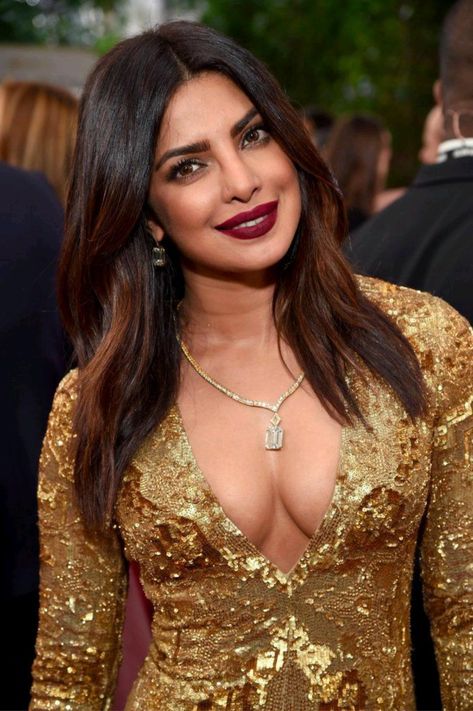 Introduction
Priyanka Chopra, a name that resonates with talent, beauty, and boundless ambition, has made an indelible mark on the global entertainment industry. From her humble beginnings in India to her soaring success on both the big and small screens, Priyanka Chopra has become a true trailblazer. In this article, we will explore the journey of Priyanka Chopra, her notable accomplishments, her impact on the international stage, and her influential role as a global icon.
1. Early Life and Entry into the Entertainment Industry
Priyanka Chopra was born on July 18, 1982, in Jamshedpur, India. With her passion for performing arts evident from a young age, she won the Miss World title in 2000, marking her entry into the world of glamour and fame. Her charismatic personality and natural beauty quickly garnered attention and opened doors to the world of acting.
2. Bollywood Stardom and Acting Prowess
Priyanka Chopra's career in Bollywood took off with films like "Andaaz" (2003), "Fashion" (2008), and "Barfi!" (2012). Her ability to seamlessly transition between various genres showcased her versatility as an actress. Known for her captivating screen presence and ability to immerse herself in diverse roles, she has earned critical acclaim and numerous awards for her performances.
3. Hollywood Breakthrough and Global Recognition
Priyanka Chopra's foray into Hollywood marked a significant milestone in her career. She gained international recognition with her role as Alex Parrish in the TV series "Quantico" (2015-2018). Her portrayal of a strong, complex character showcased her acting range and cemented her status as a global talent. Priyanka's success in Hollywood paved the way for other Indian actors to make their mark on the international stage.
4. Multifaceted Talent: Acting, Singing, and Philanthropy
Beyond her acting career, Priyanka Chopra is a multifaceted talent. She has explored her musical abilities through collaborations with renowned artists and released several successful singles. Her philanthropic efforts are equally noteworthy, as she actively supports causes related to education, child rights, and women empowerment. Priyanka's commitment to making a positive impact is an integral part of her legacy.
5. Redefining Beauty Standards and Empowering Women
Priyanka Chopra has been an advocate for redefining beauty standards and challenging stereotypes. She has consistently used her platform to champion body positivity, self-acceptance, and women's empowerment. By sharing her own journey and speaking out on important issues, she has inspired countless individuals to embrace their uniqueness and strive for their dreams.
6. Global Fashion Icon
Priyanka Chopra's impeccable sense of style and fashion choices have made her a global fashion icon. Whether it's her stunning red carpet-appearances, brand endorsements, or magazine covers, she effortlessly blends classic elegance with contemporary trends. Her bold fashion statements and sartorial choices have solidified her as a fashion influencer.
7. Recognition and Achievements
Priyanka Chopra's talent and contributions to the entertainment industry have been widely recognized. She has received numerous awards, including the National Film Award in India and the People's Choice Award in the United States. Her achievements and global impact have earned her a prominent position among the most influential and respected personalities in the world.
8. Continued Success and Future Endeavors
As Priyanka Chopra continues to push boundaries and break barriers, her impact on the global entertainment industry will only grow stronger. Her passion for storytelling, commitment to social causes, and dedication to her craft ensure that her journey as an artist and humanitarian is far from over. Fans eagerly anticipate her future projects and the mark she will continue to make on a global scale.
9. Conclusion
Priyanka Chopra's journey from a small-town girl to a global icon is a testament to her talent, resilience, and determination. Through her acting prowess, philanthropic efforts, and influential presence, she has broken barriers and opened doors for future generations of artists. Priyanka Chopra's global impact, coupled with her unwavering commitment to empowering others, cements her as an inspiration and an icon in the world of entertainment.
Read more about models here