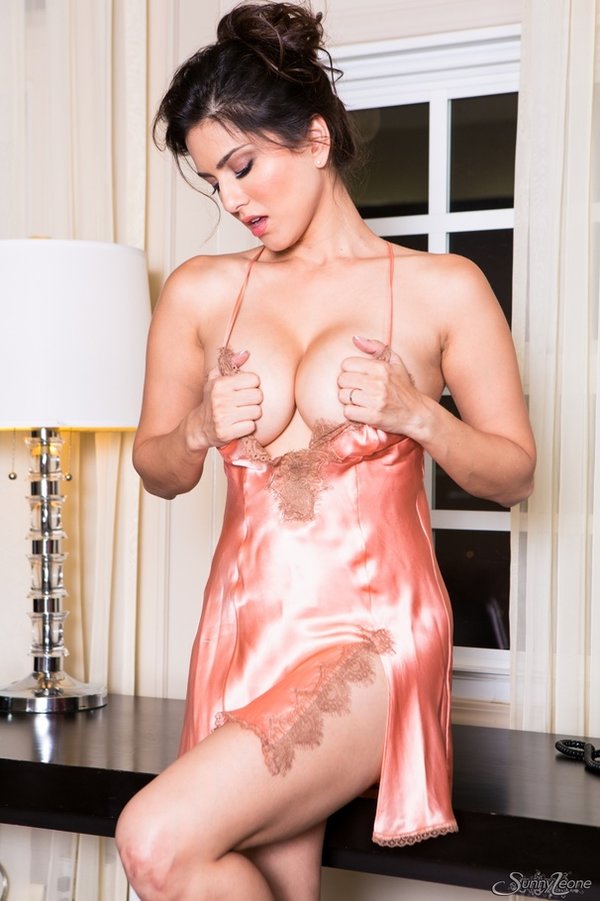 Introduction
Sunny Leone, a name that has made waves in both the adult entertainment industry and Bollywood, is a true example of resilience, reinvention, and success. From her beginnings as an adult film star to her transformation into a leading lady in Indian cinema, Sunny Leone's journey has been one of overcoming obstacles and challenging societal norms. In this article, we will delve into Sunny Leone's inspiring story, exploring her transition to Bollywood, her notable achievements, and the impact she has made on the Indian film industry.
1. Early Life and Entry into the Adult Entertainment Industry
Sunny Leone, born Karenjit Kaur Vohra on May 13, 1981, in Sarnia, Ontario, Canada, had a rather unconventional path to fame. After completing her studies, she began modeling and eventually found herself in the adult entertainment industry. As a successful adult film star, Sunny Leone gained popularity and recognition, carving a niche for herself with her unique beauty and screen presence.
2. Big Boss and Bollywood Breakthrough
Sunny Leone's entry into the Indian mainstream began with her participation in the reality TV show "Bigg Boss" in 2011. Her charismatic personality and ability to connect with the audience made her an instant favorite among viewers. This exposure opened doors for Sunny Leone in Bollywood, leading to her debut in the film industry.
3. Debut in Bollywood and Filmography
Sunny Leone made her Bollywood debut with the film "Jism 2" in 2012, directed by Pooja Bhatt. Her performance received mixed reviews, but it marked the beginning of her journey in the Hindi film industry. Since then, Sunny Leone has appeared in numerous films, showcasing her versatility and determination to establish herself as an actress in Bollywood. Some of her notable films include "Ragini MMS 2," "Ek Paheli Leela," and "Tera Intezaar."
4. Item Numbers and Chart-Topping Songs
Apart from acting, Sunny Leone has also made a significant impact with her scintillating item numbers and chart-topping songs. Her dance numbers, such as "Baby Doll" from the film "Ragini MMS 2" and "Laila Main Laila" from "Raees," became instant hits, gaining millions of views on video-sharing platforms. Sunny's ability to captivate audiences with her dance moves and magnetic screen presence has made her a sought-after performer for special song appearances.
5. Entrepreneurial Ventures and Brand Endorsements
Sunny Leone's success extends beyond the film industry. She has ventured into entrepreneurship with the launch of her own line of perfumes, called " Lust by Sunny Leone." Additionally, Sunny has been associated with several brand endorsements and has collaborated with various companies, cementing her status as a successful businesswoman.
6. Philanthropy and Social Causes
Sunny Leone actively engages in philanthropic endeavors and uses her platform to raise awareness for social causes. She has been associated with campaigns promoting cancer awareness, animal rights, and women's empowerment. Her efforts to bring about positive change in society reflect her compassion and commitment to making a difference.
7. Breaking Stereotypes and Empowering Women
Sunny Leone's journey is a testament to breaking stereotypes and challenging societal norms. She has faced criticism and judgment but has risen above it, carving a path for herself in an industry where acceptance can be elusive. Sunny's success serves as an inspiration to women, encouraging them to embrace their individuality, pursue their dreams, and shatter barriers.
8. Global Recognition and Fan Following
Sunny Leone's popularity extends far beyond the borders of India. She has gained a significant global following, with fans appreciating her beauty, talent, and charismatic persona. Her presence on social media platforms, where she shares glimpses of her personal and professional life, allows her fans to connect with her on a more personal level.
9. Acting Skills and Continued Growth
Over the years, Sunny Leone has strived to improve her acting skills and expand her range as an actress. She has taken acting workshops, honed her craft, and embraced challenging roles that allow her to showcase her talent. Her dedication to growth and improvement is evident in her performances, and she continues to evolve as an artist.
10. Conclusion
Sunny Leone's journey from the adult entertainment industry to becoming a respected name in Bollywood is a testament to her resilience, determination, and ability to overcome obstacles. Her success story serves as an inspiration to aspiring actors and individuals seeking to pursue their dreams against all odds. Sunny Leone's impact on the Indian film industry goes beyond her on-screen performances, as she continues to break barriers, challenge norms, and pave the way for a more inclusive and diverse entertainment industry.
Read more about models here