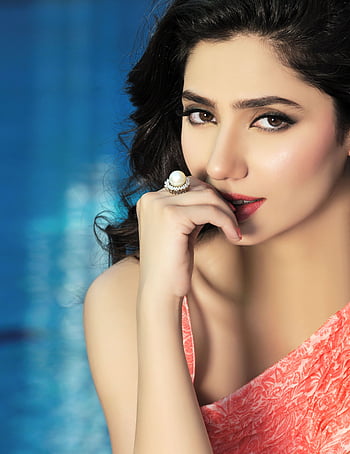 Introduction
Mahira Khan, a name that exudes elegance, talent, and grace, has established herself as one of Pakistan's most prominent actresses. With her mesmerizing performances and charismatic presence, Mahira Khan has captivated audiences not only in Pakistan but also on an international level. In this article, we will delve into the remarkable journey of Mahira Khan, her notable accomplishments, her impact on the Pakistani entertainment industry, and her enduring influence as a superstar.
1. Early Life and Rise to Stardom
Born on December 21, 1984, in Karachi, Pakistan, Mahira Khan began her career in the entertainment industry as a VJ. Her magnetic personality and natural flair for hosting caught the attention of viewers and laid the foundation for her future success. She soon transitioned to acting, making her television debut with the critically acclaimed drama serial "Humsafar" (2011), which became a milestone in her career.
2. Breakthrough in Pakistani Cinema
Mahira Khan's breakthrough in Pakistani cinema came with her role as Aasiya in the film "Bol" (2011). Her compelling portrayal of a young woman trapped in a conservative society garnered widespread praise and established her as a versatile and talented actress. Since then, she has continued to deliver captivating performances in films such as "Bin Roye" (2015), "Ho Mann Jahaan" (2016), and "Superstar" (2019).
3. International Recognition and Collaboration
Mahira Khan's talent and charm have transcended borders, earning her international recognition and collaborations. She made her Bollywood debut alongside Shah Rukh Khan in "Raees" (2017), further amplifying her global presence. Her collaboration with international brands and appearances at prestigious events such as the Cannes Film Festival has solidified her status as a renowned global personality.
4. Style Icon and Fashion Influence
Known for her impeccable sense of style, Mahira Khan has become a fashion icon in Pakistan and beyond. Her fashion choices, whether on the red carpet or in casual attire, have consistently impressed and inspired fashion enthusiasts. Her ability to effortlessly carry diverse looks with grace and elegance has made her a trendsetter in the industry.
5. Philanthropic Work and Social Impact
Beyond her acting career, Mahira Khan actively engages in philanthropic endeavors and social causes. She has been an advocate for women's empowerment, education, and the rights of children. Her influential voice and commitment to making a positive impact have earned her respect and admiration from fans and peers alike.
6. Awards and Accolades
Mahira Khan's exceptional talent and contributions to the entertainment industry have been recognized with numerous awards and accolades. She has received several Best Actress awards, including recognition at the Lux Style Awards and Hum Awards. Her performances have consistently earned critical acclaim, solidifying her as one of Pakistan's finest acting talents.
7. Cultural Ambassador and National Pride
Mahira Khan's success and global recognition have made her a cultural ambassador for Pakistan. She has represented her country on various international platforms, showcasing the rich talent and cultural heritage of Pakistan. Her achievements have instilled a sense of pride and admiration among the people of Pakistan, who consider her a source of inspiration and national treasure.
8. Continued Success and Future Projects
As Mahira Khan continues to enthrall audiences with her talent and charm, her future in the entertainment industry shines brightly. Fans eagerly anticipate her upcoming projects and the magic she will bring to the screen. With her innate ability to portray diverse characters and touch the hearts of viewers, there is no doubt that Mahira Khan's star will continue to rise.
9. Conclusion
Mahira Khan's journey from a VJ to a celebrated actress and global superstar is a testament to her talent, versatility, and dedication. Her captivating performances, timeless beauty, and influential presence have cemented her as a prominent figure in the Pakistani entertainment industry. Mahira Khan's impact extends beyond the screen, as she inspires and empowers individuals through her philanthropic work and positive influence. With her star power and unwavering passion for her craft, Mahira Khan continues to shine as a beacon of talent and grace in the world of cinema.
Read more about models here