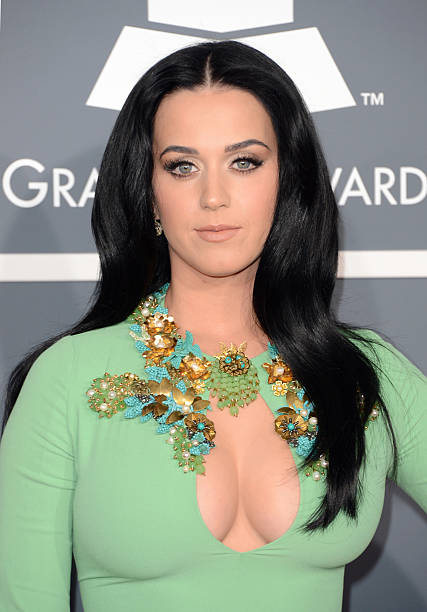 Katy Perry Introduction
Katy Perry, a name that has become synonymous with infectious pop music, vibrant performances, and a personality that radiates positivity. From her chart-topping hits to her colorful and whimsical visuals, Perry has captured the hearts of millions around the world. In this article, we will delve into the captivating journey of Katy Perry, exploring her rise to fame, her musical achievements, and the impact she has made on the global music scene.
1. Early Life and Musical Aspirations of Katy Perry
Katy Perry, born Katheryn Elizabeth Hudson on October 25, 1984, in Santa Barbara, California, showed early signs of her passion for music. Raised in a religious household, Perry began her musical journey by singing in church and exploring various genres, including gospel and pop. Her love for music propelled her to pursue a career in the industry, and she made significant strides toward achieving her dreams.
2. Breakthrough Success with "I Kissed a Girl"
Katy Perry's breakthrough in the music industry came with her controversial and catchy hit single, "I Kissed a Girl," released in 2008. The song, with its bold and playful lyrics, showcased Perry's ability to create infectious pop melodies that resonated with a broad audience. The success of "I Kissed a Girl" propelled Perry into the spotlight, making her a household name overnight.
3. Chart-Topping Hits and Musical Evolution
Perry's success continued with a string of chart-topping hits that dominated the airwaves and established her as a pop sensation. Songs like "Teenage Dream," "Firework," and "Roar" became anthems of empowerment and self-acceptance, resonating with listeners worldwide. Perry's ability to craft relatable lyrics, combined with catchy melodies, showcased her versatility as a songwriter and her knack for creating pop gems.
4. Visual Spectacles and Theatrical Performances
One of the distinguishing features of Katy Perry's career is her ability to create visually stunning and theatrical performances. From elaborate costumes and vibrant sets to captivating choreography, her live shows transport audiences into a world of imagination and wonder. Perry's larger-than-life stage presence and energetic performances leave a lasting impression, making her concerts memorable experiences for fans.
5. Personal and Emotional Songwriting
Beyond the infectious pop beats, Katy Perry's music often delves into personal and emotional themes. She fearlessly tackles heartbreak, self-discovery, and resilience in her songwriting, creating a connection with her listeners on a deeper level. Perry's ability to infuse her own experiences into her music allows fans to relate and find solace in her songs, making her music both relatable and cathartic.
6. Philanthropy and Activism
Katy Perry is known for her philanthropic efforts and her commitment to making a positive impact on the world. She has been actively involved in various charitable initiatives, supporting causes such as children's education, disaster relief, and LGBTQ+ rights. Perry uses her platform and influence to raise awareness and funds for these important causes, demonstrating her dedication to creating a better world.
7. Reinvention and Artistic Growth
Throughout her career, Katy Perry has shown a willingness to reinvent herself and explore new artistic directions. From her candy-coated pop persona to her more introspective and mature offerings, Perry continually evolves as an artist, keeping her music fresh and engaging. Her ability to adapt to changing trends while staying true to her unique style is a testament to her artistry and creative vision.
8. Global Icon and Cultural Influence
Katy Perry's impact as a global icon cannot be overstated. Her music transcends borders and language barriers, resonating with fans across continents. She has amassed a massive following, affectionately referred to as the "KatyCats," who embrace her music, fashion, and positive messages. Perry's cultural influence extends beyond music, as she has become a style icon, inspiring fashion trends and collaborating with renowned designers.
9. Katy Perry Continued Success and Future Endeavors
As Katy Perry's career continues to flourish, fans eagerly anticipate her future endeavors. With each new release, she brings her unique flair and infectious energy, guaranteeing an exciting musical journey ahead. Perry's unwavering dedication to her craft and her ability to connect with audiences on a personal level will undoubtedly solidify her place in the pop music pantheon for years to come.
10. Conclusion
Katy Perry's remarkable journey from a church choir singer to a global pop sensation is a testament to her talent, perseverance, and genuine passion for music. Through her infectious melodies, empowering lyrics, and visually stunning performances, Perry has left an indelible mark on the music industry. Her ability to spread joy, inspire positivity, and uplift her fans through her music is a testament to her status as a true pop icon. As Katy Perry's journey continues, we can expect more chart-topping hits, memorable performances, and a legacy that will endure for generations to come.
Read more about models here