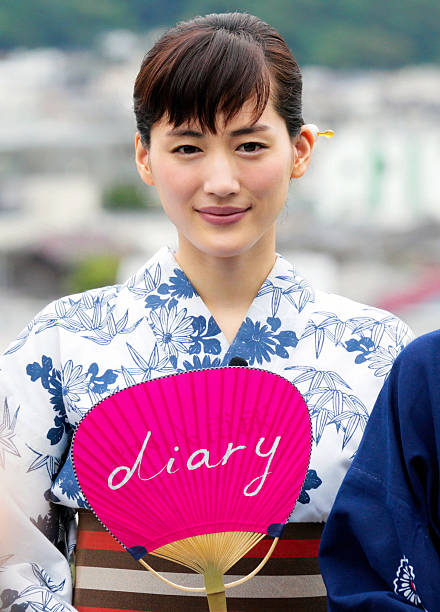 Introduction
Haruka Ayase, a name synonymous with talent, beauty, and versatility, has captivated audiences in Japan and beyond with her remarkable acting skills. With her enchanting on-screen presence and ability to bring depth and authenticity to her roles, Haruka Ayase has established herself as one of Japan's most beloved actresses. In this article, we will delve into the journey of Haruka Ayase, her notable works, her impact on the Japanese entertainment industry, and her enduring charm that has won the hearts of fans worldwide.
1. Early Life and Acting Career Beginnings
Haruka Ayase was born on March 24, 1985, in Hiroshima, Japan. Her interest in acting blossomed at a young age, leading her to pursue a career in the entertainment industry. She made her acting debut in 2000 and quickly caught the attention of both critics and audiences with her natural talent and captivating screen presence.
2. Versatility and Acting Range
One of Haruka Ayase's greatest strengths as an actress is her versatility. She has seamlessly transitioned between various genres, effortlessly portraying a wide range of characters. From romantic dramas to intense thrillers and even comedic roles, she has consistently demonstrated her acting range and ability to immerse herself in diverse roles.
3. Breakthrough Roles and Critical Acclaim
Haruka Ayase's breakthrough role came with the film "Cyborg She" (2008), where she portrayed a complex and enigmatic character. Her performance received critical acclaim and garnered attention not only in Japan but also internationally. Subsequent roles in films like "Our Little Sister" (2015) and "The Many Faces of Ito" (2018) further solidified her reputation as a talented and versatile actress.
4. Television Success and Popular Dramas
In addition to her success in films, Haruka Ayase has also made a significant impact on Japanese television. She has starred in several popular dramas, capturing the hearts of viewers with her compelling performances. From romantic melodramas to thought-provoking series, she has consistently delivered memorable portrayals that resonate with audiences.
5. Endearing Charm and Relatable Characters
Haruka Ayase's endearing charm and ability to portray relatable characters have endeared her to fans worldwide. Whether she is playing a strong and independent woman or a vulnerable and conflicted soul, she brings a unique authenticity to her performances that resonate with viewers. Her ability to connect with audiences on an emotional level is a testament to her acting prowess.
6. Fashion and Style Icon
Beyond her acting career, Haruka Ayase is also recognized as a fashion and style icon. Her elegant fashion choices, whether on the red carpet or in everyday life, have garnered attention and admiration. With her impeccable sense of style and effortless grace, she has become a trendsetter, inspiring fans with her sartorial choices.
7. Recognition and Awards
Haruka Ayase's talent and contributions to the entertainment industry have been widely recognized. She has received numerous awards, including Best Actress accolades, and has been honored for her exceptional performances. Her achievements and enduring impact on Japanese cinema and television have solidified her as one of the industry's most respected and admired actresses.
8. Continued Success and Future Endeavors
As Haruka Ayase continues to mesmerize audiences with her talent and charm, her future in the entertainment industry looks promising. Fans eagerly anticipate her upcoming projects and the new characters she will bring to life. With her unwavering dedication to her craft, there is no doubt that Haruka Ayase will continue to leave a lasting impression on the Japanese entertainment scene.
9. Conclusion
Haruka Ayase's journey from a budding actress to an acclaimed talent is a testament to her exceptional skills and unwavering passion for her craft. Through her versatile performances, relatable characters, and enduring charm, she has left an indelible mark on the Japanese entertainment industry. Haruka Ayase's talent, beauty, and genuine presence continue to captivate audiences, solidifying her status as one of Japan's most beloved actresses.
Read more about models here