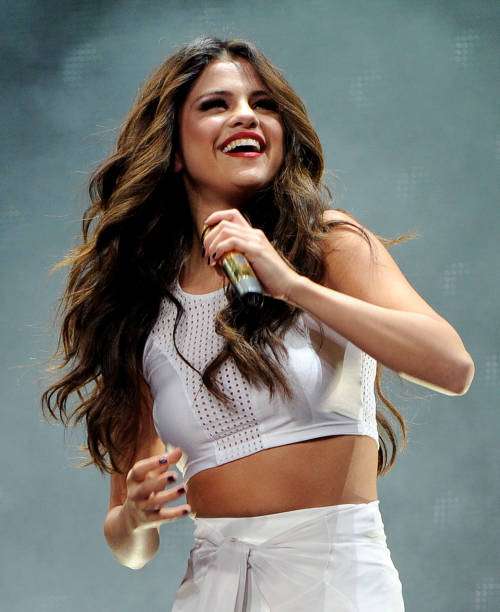 Introduction
Selena Gomez, a name that has become synonymous with versatility and success in the entertainment industry. From her humble beginnings as a child actress to her meteoric rise as a singer, producer, and philanthropist, Gomez has captured the hearts of millions worldwide. In this article, we will delve into the remarkable journey of Selena Gomez, exploring her achievements, the impact she has made on popular culture, and her unwavering commitment to using her platform for positive change.
1. The Early Years: A Star is Born
Selena Gomez was born on July 22, 1992, in Grand Prairie, Texas. Her journey in the entertainment industry began at a tender age, starring in various television shows and films. Notably, her breakout role came in the widely popular Disney Channel series, "Wizards of Waverly Place," where she portrayed the endearing character of Alex Russo. The show catapulted her to fame, showcasing her acting prowess and charming personality.
2. The Musical Odyssey: From Disney Star to Chart-topper
Transitioning seamlessly from acting to music, Selena Gomez embarked on a successful musical career that proved she was not just another Disney star-turned-singer. Her debut album, "Kiss & Tell," released in 2009, marked the beginning of her journey as a recording artist. With hits like "Naturally" and "Tell Me Something I Don't Know," Gomez quickly established herself as a force to be reckoned with in the music industry.
3. Unveiling Her Artistic Evolution
Over the years, Selena Gomez's music evolved, reflecting her growth as an artist and individual. The release of her second studio album, "Revival," in 2015 showcased a more mature and introspective side of Gomez. With chart-topping tracks like "Good for You" and "Hands to Myself," she demonstrated her ability to craft captivating pop melodies while experimenting with different genres and sounds.
4. Acting Triumphs: Beyond Disney
While Gomez's musical achievements were garnering widespread acclaim, she continued to pursue her acting career. Departing from her Disney persona, she took on challenging roles in films such as "Spring Breakers," "The Fundamentals of Caring," and "Bad Neighbors 2." These roles showcased her versatility as an actress and her willingness to take on unconventional and complex characters.
5. A Philanthropic Force: Using Fame for Good
Beyond her undeniable talent, Selena Gomez has proven herself to be a compassionate and committed philanthropist. She has been actively involved in numerous charitable causes, advocating for mental health awareness, supporting UNICEF, and raising funds for research on lupus, a chronic illness she herself battles. Gomez's philanthropic efforts have not only inspired her fans but have also made a significant impact on the lives of many.
6. Redefining Beauty Standards: A Voice for Authenticity
In an industry often plagued by unrealistic beauty standards, Selena Gomez has become an advocate for embracing one's true self. She has been vocal about her struggles with body image issues and the importance of self-acceptance. Through her authenticity and vulnerability, she has empowered countless individuals to embrace their uniqueness and challenge societal norms.
7. The Rise of Rare Beauty: Empowering Others
Selena Gomez's commitment to promoting self-acceptance and mental health led her to launch her beauty brand, Rare Beauty, in 2020. The brand aims to celebrate diversity and redefine beauty standards by offering inclusive and high-quality cosmetics. In addition, a portion of the brand's profits goes towards supporting mental health initiatives, further cementing Gomez's dedication to making a positive impact.
8. Cultural Influence and Global Reach
Selena Gomez's influence extends far beyond her achievements in the entertainment industry. With over 230 million followers on Instagram, she has one of the largest social media platforms in the world. Through her digital presence, Gomez has the power to shape trends, amplify important messages, and mobilize her massive fanbase for social causes.
9. Awards and Recognitions: A Testimony to Excellence
Selena Gomez's talent and contributions have been widely acknowledged through numerous accolades. From People's Choice Awards to Billboard Women in Music Awards, Gomez has amassed an impressive collection of honors. These awards serve as a testament to her exceptional skills and the significant impact she has made on the entertainment industry.
10. Conclusion
Selena Gomez's journey from child actress to multi-talented artist and philanthropist is nothing short of remarkable. Her unwavering commitment to authenticity, social causes, and self-empowerment has solidified her status as an influential figure in popular culture. Through her music, acting, and philanthropy, Gomez has captivated audiences worldwide, leaving an indelible mark on the entertainment industry. As she continues to evolve and make a difference, there is no doubt that Selena Gomez will remain a true trailblazer and an inspiration for generations to come.
In a world where talent and success often go hand in hand, Selena Gomez has proven that hard work, dedication, and an unwavering passion for one's craft can pave the way to greatness. Her journey is a testament to the power of embracing one's true self, making a positive impact, and leaving a lasting legacy. Selena Gomez is not just an icon; she is a force that continues to redefine what it means to be a multi-faceted talent in the entertainment industry.