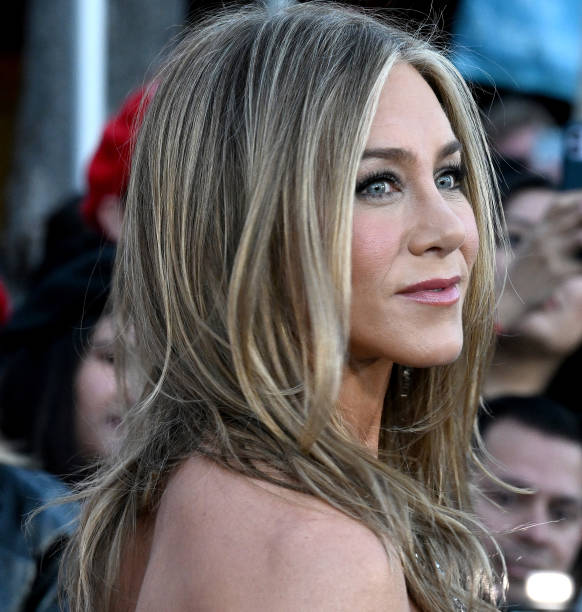 Introduction
Jennifer Aniston, the epitome of charm, talent, and timeless beauty, has captivated audiences around the world with her endearing performances on both the small and big screens. From her breakthrough role as Rachel Green in the iconic TV show "Friends" to her successful film career, Jennifer Aniston has become a beloved figure in the entertainment industry. In this article, we will explore the journey of Jennifer Aniston, her notable works, her impact on television and film, and her enduring status as America's sweetheart.
1. Early Life and Rise to Fame
Jennifer Aniston was born on February 11, 1969, in Sherman Oaks, Los Angeles, California. She developed a passion for acting at a young age, eventually studying drama at the Fiorello H. LaGuardia High School of Music & Art and Performing Arts. Her career began with small television roles before she gained widespread recognition with her breakthrough role in "Friends" (1994-2004).
2. "Friends" and the Rachel Green Phenomenon
Jennifer Aniston's portrayal of Rachel Green in the sitcom "Friends" catapulted her to stardom. The character became a cultural icon, and Aniston's comedic timing, relatable persona, and on-screen chemistry with her co-stars endeared her to audiences worldwide. "Friends" remains one of the most beloved TV shows of all time, and Aniston's contribution to its success cannot be overstated.
3. Transition to Film and Critical Acclaim
Following the conclusion of "Friends," Jennifer Aniston successfully transitioned to the big screen, demonstrating her acting range and versatility. She showcased her comedic talents in films like "Marley & Me" (2008) and "Horrible Bosses" (2011) while also exploring dramatic roles in movies such as "The Break-Up" (2006) and "Cake" (2014). Her performances garnered critical acclaim and solidified her status as a talented actress beyond the realm of television.
4. Romantic Comedies and Endearing Screen Presence
Jennifer Aniston has become synonymous with romantic comedies, where her natural charisma and relatable charm shine through. Films like "Along Came Polly" (2004), "The Switch" (2010), and "Just Go with It" (2011) showcased her ability to bring warmth and likability to her characters. Her on-screen presence and undeniable chemistry with co-stars have made her a sought-after leading lady.
5. Awards and Recognitions
Throughout her career, Jennifer Aniston has received numerous accolades for her performances. She has been honored with awards such as the Primetime Emmy Award, Golden Globe Award, and Screen Actors Guild Award, among others. Her talent and contributions to the entertainment industry have been celebrated by peers and critics alike.
6. Philanthropy and Activism
Jennifer Aniston is also known for her philanthropic endeavors and activism. She has been involved in various charitable initiatives, supporting causes such as cancer research, children's welfare, and disaster relief efforts. Her dedication to making a positive impact on society extends beyond her acting career.
7. Style Icon and Influence
Jennifer Aniston's fashion sense has made her a style icon, with her signature hairstyles, classic elegance, and effortless beauty inspiring trends and garnering attention. Her red carpet looks and timeless fashion choices have solidified her status as a fashion influencer, admired by fans and fashion enthusiasts worldwide.
8. Enduring Legacy and Future Projects
Jennifer Aniston's contributions to television and film have left an indelible mark on the entertainment industry. Her endearing performances, relatability, and on-screen presence have made her a beloved figure and cultural icon. As she continues to take on new projects and explore different roles, fans eagerly anticipate her future endeavors and the continued impact she will make on the silver screen.
9. Conclusion
Jennifer Aniston's journey from TV sweetheart to accomplished actress and philanthropist has been nothing short of remarkable. Her relatable charm, versatile performances, and enduring presence have solidified her as an icon in both television and film. Jennifer Aniston's talent, philanthropy, and timeless beauty make her a beloved figure and an inspiration to aspiring actors and fans around the world.
Read more about models here