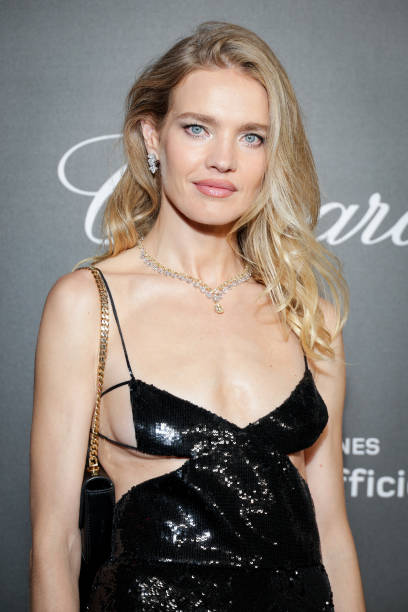 Introduction
Natalia Vodianova, a name that evokes elegance, beauty, and philanthropy, has taken the fashion world by storm. Hailing from Russia, Natalia Vodianova's remarkable journey from a small town to global catwalks has made her one of the most successful and influential supermodels of our time. In this article, we will explore Natalia Vodianova's rise to stardom, her significant contributions to the fashion industry, and her inspiring philanthropic endeavors that have touched countless lives.
1. Early Life and Modeling Beginnings
Born on February 28, 1982, in Gorky, Russia (now known as Nizhny Novgorod), Natalia Vodianova grew up in a modest background. At the age of 15, she was discovered by a scout and soon began her modeling career. Her unique blend of ethereal beauty and a captivating presence set her apart from the crowd, quickly propelling her to international recognition.
2. Breakthrough as a Supermodel
Natalia Vodianova's breakthrough as a supermodel came when she signed an exclusive contract with Calvin Klein in 2003. Her appearance in their advertising campaigns and runway shows catapulted her to worldwide fame. She became a sought-after face for renowned fashion brands, gracing the covers of prestigious magazines and walking in the most prestigious fashion shows.
3. Versatility and Iconic Campaigns
Known for her versatility, Natalia Vodianova has showcased her ability to transform into diverse characters and embody different styles. She has been the face of iconic campaigns for luxury brands like Gucci, Chanel, Louis Vuitton, and Givenchy. Her ability to captivate audiences with her unique charm and grace has solidified her status as a true fashion icon.
4. Humanitarian Work and Philanthropy
Beyond her successful modeling career, Natalia Vodianova is equally recognized for her humanitarian work and philanthropic endeavors. She established the Naked Heart Foundation in 2004, which focuses on improving the lives of underprivileged children in Russia. The foundation has built numerous play parks and support centers, providing essential services and resources to children with special needs.
5. Activism for Mental Health
Natalia Vodianova has been an outspoken advocate for mental health awareness. Her personal experiences with family members affected by mental illness have driven her to raise awareness and combat the stigma surrounding mental health issues. Through her foundation and partnerships with various organizations, she has worked tirelessly to promote mental well-being and provide support for those in need.
6. Entrepreneurial Ventures
In addition to her modeling and philanthropic endeavors, Natalia Vodianova has ventured into the world of business. She launched her lingerie brand, "Elbi," which combines technology and philanthropy to support charitable causes. The brand allows customers to donate to their chosen charities while purchasing intimate apparel, making giving back an integral part of the shopping experience.
7. Recognition and Achievements
Natalia Vodianova's significant contributions to the fashion industry and her philanthropic work have garnered numerous accolades and recognition. She has been honored with awards such as the Harper's Bazaar Inspiration of the Year Award, the Global Philanthropist Award, and the Order of Friendship by the Russian Federation. Her achievements highlight her dedication, compassion, and positive impact on society.
8. Continued Legacy and Future Endeavors
As Natalia Vodianova continues to make a difference in the fashion industry and beyond, her legacy as a supermodel and philanthropist remains strong. Her unwavering commitment to uplifting others, promoting social causes, and breaking barriers set an example for future generations. With her entrepreneurial spirit, grace, and compassionate heart, Natalia Vodianova is poised to continue leaving a lasting impact on the world.
9. Conclusion
Natalia Vodianova's journey from a small town in Russia to the world's most prestigious catwalks is a testament to her talent, determination, and compassion. Her accomplishments as a supermodel and philanthropist have made her a revered figure in the fashion industry. Natalia Vodianova's dedication to making a positive difference in the lives of others through her philanthropic work showcases her true beauty both inside and out.
Read more about models here