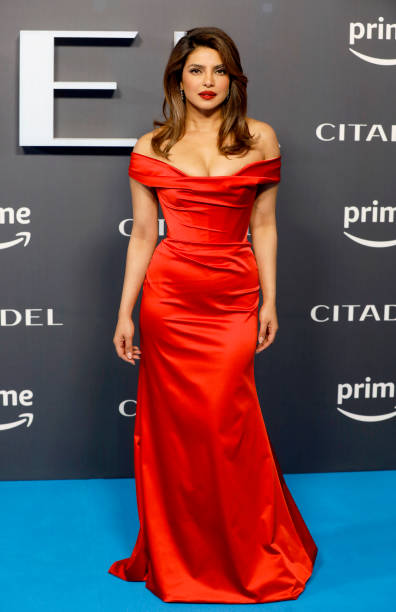 Introduction
Priyanka Chopra, a name that resonates with talent, beauty, and international acclaim, has emerged as one of the most influential figures in the entertainment industry. From her humble beginnings in Bollywood to her groundbreaking achievements in Hollywood, Priyanka Chopra's journey is a testament to her relentless pursuit of excellence. In this article, we will explore the rise of Priyanka Chopra, her remarkable achievements, and the impact she has made as a global icon.
1. Early Life and Bollywood Debut
Priyanka Chopra was born on July 18, 1982, in Jamshedpur, Jharkhand, India. With her passion for performing arts evident from a young age, she won the Miss World pageant in 2000, catapulting her into the spotlight. Priyanka made her Bollywood debut with the film "The Hero: Love Story of a Spy" in 2003, marking the beginning of a remarkable career in the Indian film industry.
2. Versatility and Acting Prowess
Priyanka Chopra's versatility as an actress is evident in her ability to effortlessly portray a wide range of characters. From intense dramas like "Fashion" (2008) and "Barfi!" (2012) to high-energy action films like the "Don" series, Priyanka's acting prowess shines through. Her ability to immerse herself in diverse roles and bring depth to her characters has earned her critical acclaim and numerous accolades.
3. International Recognition and Hollywood Success
Priyanka Chopra's foray into Hollywood marked a significant milestone in her career. She made her debut with the television series "Quantico" in 2015, portraying the lead role of FBI agent Alex Parrish. Her performance garnered praise, earning her a dedicated global fan base. Priyanka's success in Hollywood continued with roles in films like "Baywatch" (2017) and "Isn't It Romantic" (2019), solidifying her status as an international star.
4. Music Career and Chart-Topping Hits
In addition to her acting endeavors, Priyanka Chopra has explored her passion for music. She released her debut single "In My City" in 2012, followed by the hit tracks "Exotic" and "I Can't Make You Love Me." Her music showcases her versatility and ability to seamlessly transition between genres, reflecting her vibrant personality and global appeal.
5. Philanthropy and Social Activism
Priyanka Chopra actively engages in philanthropic work and uses her platform to advocate for various social causes. She is a UNICEF Goodwill Ambassador and has been involved in initiatives related to child rights, education, and gender equality. Her commitment to making a positive impact in society extends beyond her professional achievements, solidifying her role as a true humanitarian.
6. Entrepreneurial Ventures
Priyanka Chopra's entrepreneurial spirit is evident through her successful ventures outside of the entertainment industry. She co-owns the production company Purple Pebble Pictures, which aims to promote regional cinema in India. Additionally, Priyanka has ventured into the beauty and fashion industry, collaborating with renowned brands and launching her own line of hair care products.
7. Redefining Beauty Standards and Cultural Representation
As a woman of Indian descent, Priyanka Chopra has played a significant role in challenging traditional beauty standards and promoting cultural representation on a global scale. She has become a symbol of empowerment and inspiration for individuals around the world, breaking barriers and opening doors for diverse talent in the entertainment industry.
8. Awards and Accolades
Priyanka Chopra's talent and contributions to the world of entertainment have been acknowledged with numerous awards and accolades. She has received several Filmfare Awards, a National Film Award, and has been honored with the prestigious Padma Shri, one of India's highest civilian awards. These accolades recognize her immense contribution to cinema and her impact as a global icon.
9. Continued Growth and Global Influence
Priyanka Chopra's journey is far from over, as she continues to explore new horizons and expand her influence across the globe. With projects spanning Bollywood, Hollywood, and various other creative industries, Priyanka remains a trailblazer and a source of inspiration for aspiring artists worldwide.
10. Conclusion
Priyanka Chopra's extraordinary talent, unwavering determination, and global appeal have positioned her as a true icon in the world of entertainment. From Bollywood to Hollywood, she has redefined the boundaries of success and shattered glass ceilings. Priyanka's contributions go beyond her on-screen performances, as she leverages her influence to drive positive change and promote inclusivity. With her indomitable spirit and commitment to excellence, Priyanka Chopra continues to leave an indelible mark on the entertainment industry and inspire generations to come.
Read more about models here