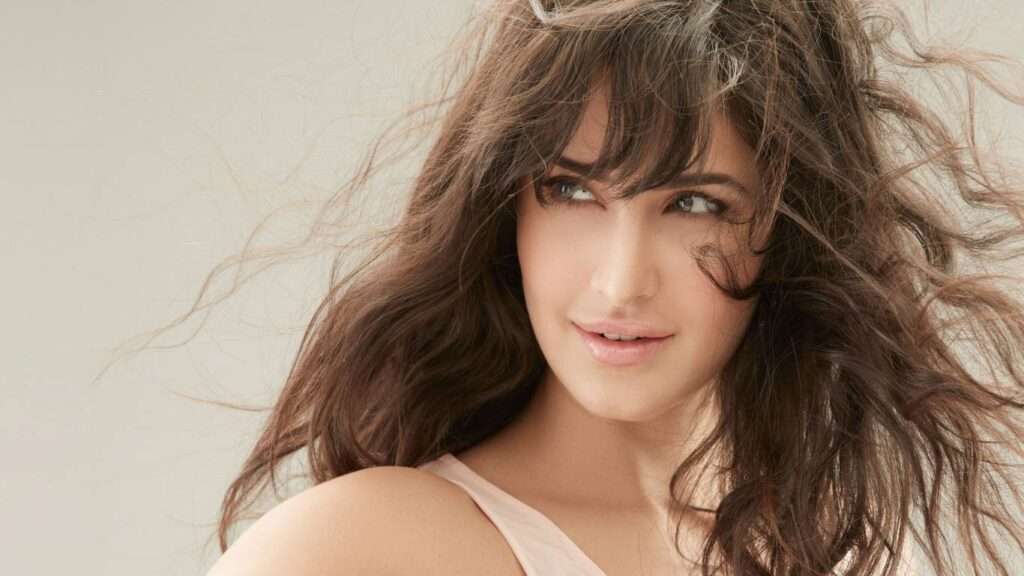 Introduction
Katrina Kaif, a name that shines brightly in the realm of Bollywood. With her mesmerizing beauty, impeccable acting skills, and undeniable charm, she has won the hearts of millions of fans across the globe. In this article, we will explore the extraordinary journey of Katrina Kaif, her rise to stardom, her versatile performances, and her enduring influence on the Indian film industry.
1. Early Life and Entry into Bollywood
Born on July 16, 1983, in Hong Kong to a Kashmiri father and a British mother, Katrina Kaif had a diverse upbringing. She began her modeling career at a young age and eventually caught the attention of the Indian film industry. In 2003, she made her Bollywood debut with the film "Boom," which garnered mixed reviews. However, it was only the beginning of a remarkable journey that would establish her as one of the leading actresses in Bollywood.
2. Evolving as an Actress: Striving for Excellence
Katrina Kaif's initial films may have faced criticism, but she persevered and constantly honed her craft. With every project, she showcased her dedication to improving her acting skills and versatility. Her breakthrough performance came in the 2007 film "Namastey London," where she portrayed the role of a strong-willed British Indian woman. Her portrayal was applauded for its depth and authenticity, marking a turning point in her career.
3. The Power of Dance: A Sensational Performer
Apart from her acting prowess, Katrina Kaif's dance skills have garnered immense praise. Known for her grace, agility, and captivating stage presence, she has delivered memorable dance performances in numerous films. Her energetic and mesmerizing dance sequences in movies like "Dhoom 3," "Ek Tha Tiger," and "Tiger Zinda Hai" have solidified her status as one of Bollywood's finest dancers.
4. Blockbuster Collaborations and Commercial Success
Katrina Kaif's filmography boasts a plethora of successful collaborations with some of Bollywood's biggest stars and renowned filmmakers. Her on-screen chemistry with actors like Salman Khan, Shah Rukh Khan, and Akshay Kumar has been highly acclaimed, resulting in box-office hits and unforgettable moments on the silver screen. With films such as "Ek Tha Tiger," "Jab Tak Hai Jaan," and "Tiger Zinda Hai," she has consistently delivered commercial successes.
5. Versatility and Range: Challenging Roles
While Katrina Kaif is often associated with glamorous and romantic roles, she has proven her versatility by taking on diverse characters. In films like "Rajneeti" and "Zero," she showcased her ability to portray complex and layered roles. Her performances were applauded for their depth and emotional range, earning her critical acclaim and establishing her as a formidable actress in the industry.
6. Philanthropy and Humanitarian Work
Beyond her acting endeavors, Katrina Kaif has actively participated in philanthropic activities. She has supported various charitable causes, including relief work during natural disasters and initiatives promoting education for underprivileged children. Her commitment to giving back to society has made a positive impact on the lives of many and inspired her fans to contribute to worthy causes.
7. International Recognition and Global Appeal
Katrina Kaif's fame extends beyond the borders of India. With her enchanting beauty and magnetic screen presence, she has gained international recognition and a substantial fanbase worldwide. Her performances have resonated with audiences from different cultures, making her a global icon and a prominent representative of Bollywood on the international stage.
8. Style and Fashion Icon
Katrina Kaif's impeccable fashion sense has made her a style icon in the industry. Whether it's her red carpet appearances, magazine covers, or casual street style, she effortlessly exudes elegance and glamour. Her sartorial choices have inspired fashion trends and garnered attention from fashion enthusiasts and designers alike.
9. Awards and Accolades
Katrina Kaif's contributions to Bollywood have been recognized with numerous awards and accolades. From Filmfare Awards to International Indian Film Academy Awards, she has received accolades for her performances, dance numbers, and overall impact on the industry. These honors stand as a testament to her talent and the significant mark she has made in the world of Indian cinema.
10. Conclusion
Katrina Kaif's journey from a model to a reigning Bollywood diva is a testament to her unwavering dedication, versatility, and talent. With her captivating beauty, remarkable acting skills, and infectious charisma, she has emerged as a true icon in the Indian film industry. From delivering commercial successes to portraying challenging roles and supporting philanthropic causes, she continues to leave an indelible mark on the hearts of her fans and the landscape of Bollywood. Katrina Kaif's star power and ever-growing influence make her a force to be reckoned with, and her journey is far from over. As she continues to grace the silver screen, we eagerly anticipate the magic and brilliance she will bring in the years to come.
Read more about models here