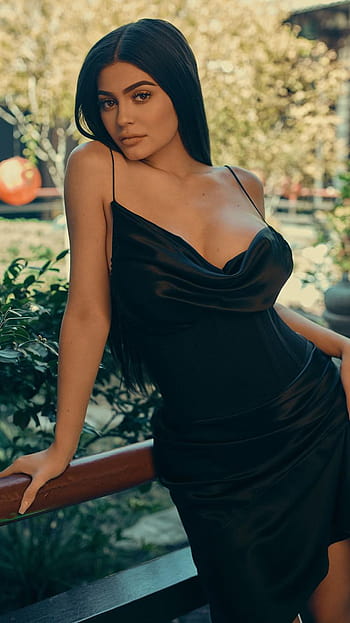 Introduction
Kylie Jenner, a name synonymous with beauty, business success, and influence, has emerged as a prominent figure in popular culture. From her early days as a reality TV star to her transformation into a beauty mogul, Kylie Jenner's journey has captivated audiences worldwide. In this article, we will delve into the evolution of Kylie Jenner, exploring her rise to fame, her entrepreneurial ventures, and the impact she has made on the beauty industry and beyond.
1. Reality TV Stardom and the Kardashian Dynasty
Kylie Jenner was born on August 10, 1997, in Los Angeles, California. She gained initial recognition through her appearances on the reality TV show "Keeping Up with the Kardashians," which documented the lives of her famous family. Growing up in the spotlight, Kylie learned the intricacies of fame and the power of media exposure from an early age.
2. Beauty Brand: Kylie Cosmetics
One of the most notable aspects of Kylie Jenner's success is her venture into the beauty industry. In 2015, she launched her own cosmetics brand, Kylie Cosmetics, starting with her signature product, the Kylie Lip Kit. The brand's initial success was unprecedented, with products selling out within minutes and amassing a cult-like following. Today, Kylie Cosmetics offers a wide range of makeup products and continues to thrive in the beauty market.
3. Social Media Influence and Personal Branding
Kylie Jenner's massive social media presence has played a pivotal role in her success. With millions of followers across platforms like Instagram, Twitter, and YouTube, she has leveraged her influence to promote her brand and connect with her audience. Her strategic use of social media, coupled with her personal branding efforts, has enabled her to cultivate a loyal and engaged fan base.
4. The Power of Influencer Marketing
As one of the earliest pioneers of influencer marketing, Kylie Jenner has harnessed her personal brand and social media influence to collaborate with various brands and promote their products. Her partnerships and endorsements have further solidified her position as a trendsetter and influencer in the fashion and beauty industries.
5. Forbes' Youngest Self-Made Billionaire
In 2019, Kylie Jenner made headlines when Forbes named her the youngest self-made billionaire, attributing her success to her cosmetics empire. While the term "self-made" sparked debate and controversy, there is no denying the remarkable feat she achieved at a young age. Her business acumen and ability to leverage her fame and influence have undoubtedly contributed to her financial success.
6. Entrepreneurial Expansion and Diversification
Building on the success of Kylie Cosmetics, Jenner has expanded her entrepreneurial ventures. She launched Kylie Skin in 2019, a skincare line focused on promoting a simple and effective skincare routine. Additionally, she has collaborated with various fashion brands, released fragrances, and even ventured into the realm of alcohol with her brand, Kylie Wine.
7. Philanthropy and Social Impact
Beyond her business ventures, Kylie Jenner has engaged in philanthropy and social impact initiatives. She has supported causes like education, women's empowerment, and various charitable organizations. Additionally, she has used her platform to raise awareness about important issues and encourage her followers to make positive changes in their communities.
8. Personal Growth and Authenticity
Kylie Jenner's journey has not been without challenges and scrutiny. However, she has embraced personal growth and authenticity, allowing her audience to witness her transformation and maturity over the years. Through transparency and vulnerability, she has connected with her fans on a deeper level, resonating with them beyond her business endeavors.
9. Cultural Influence and Fashion Trends
Kylie Jenner's impact on popular culture extends beyond the beauty industry. Her fashion choices, hairstyles, and overall aesthetic have influenced global fashion trends. From her bold makeup looks to her ever-changing hair colors, she has established herself as a style icon, inspiring countless fans and shaping contemporary beauty and fashion standards.
10. Conclusion
Kylie Jenner's journey from reality TV star to beauty mogul and influential entrepreneur is a testament to her ambition, business acumen, and ability to connect with her audience. Through her brand, Kylie Cosmetics, she has disrupted the beauty industry, redefining beauty standards and empowering individuals to express themselves. With her influential presence on social media and her commitment to personal growth and philanthropy, Kylie Jenner continues to leave a lasting impact on popular culture and inspire a new generation of entrepreneurs and beauty enthusiasts.
Read more about models here