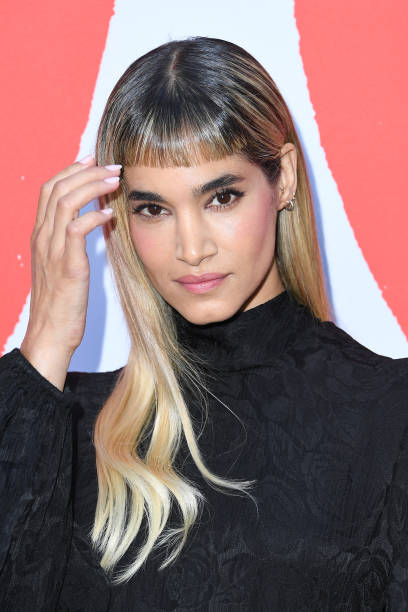 Introduction
Sofia Boutella, a name synonymous with talent and versatility, has captivated audiences with her electrifying dance moves and captivating performances on the silver screen. From her early days as a professional dancer to her breakout roles in blockbuster films, Boutella has proven herself to be a force to be reckoned with in the entertainment industry. In this article, we will explore the remarkable journey of Sofia Boutella, her rise to fame as a dancer, her transition into acting, and the impact she has made in both worlds.
1. From Ballet to Hip-Hop
Born on April 3, 1982, in Bab El Oued, Algeria, Sofia Boutella began her artistic journey as a classically trained ballet dancer. Her dedication and passion for dance led her to explore various styles, including hip-hop, popping, and locking. Boutella's unique blend of technique, grace, and raw energy caught the attention of renowned choreographers and artists.
2. Breakthrough in the Dance World
Sofia Boutella's breakthrough came when she joined Madonna's tour as a dancer. Her dynamic performances and exceptional skill set opened doors for her in the music industry, leading to collaborations with artists such as Rihanna, Chris Brown, and Usher. Boutella's distinctive style and powerful stage presence quickly made her a sought-after dancer.
3. Transitioning to the Silver Screen
Building on her success as a dancer, Sofia Boutella transitioned into acting, bringing her expressive physicality and magnetic charisma to the big screen. Her breakthrough role came in the critically acclaimed film "StreetDance 2," where she showcased her dancing prowess and acting abilities. This marked the beginning of her flourishing career as an actress.
4. Blockbuster Roles and Critical Acclaim
Sofia Boutella's talent and versatility as an actress led to prominent roles in blockbuster films. She gained international recognition for her captivating performance as Gazelle in "Kingsman: The Secret Service," where she displayed her athleticism and charisma. Boutella further solidified her presence in the action genre with memorable roles in "Star Trek Beyond" and "Atomic Blonde."
5. Challenging Stereotypes and Embracing Complexity
One of the defining aspects of Sofia Boutella's career is her willingness to take on complex and unconventional roles. She has actively sought out characters that defy stereotypes and challenge societal norms. From playing a female Mummy in "The Mummy" to portraying a fierce French secret agent in "Atomic Blonde," Boutella has embraced diverse and multifaceted roles, showcasing her range as an actress.
6. Embracing Diversity and Representation
As an Algerian-born actress, Sofia Boutella has become an advocate for diversity and representation in the entertainment industry. She has spoken out about the importance of authentic representation and the need for more diverse voices and stories on screen. Boutella's success and visibility serve as inspiration for aspiring actors from underrepresented backgrounds.
7. Dedication to the Craft and Artistic Expression
Sofia Boutella's dedication to her craft is evident in every role she undertakes. She approaches each character with meticulousness and depth, fully immersing herself in their stories. Her commitment to her artistry extends to her continued pursuit of diverse projects that push artistic boundaries and explore new narratives.
8. Conclusion
Sofia Boutella's journey from the dance floor to the silver screen is a testament to her immense talent, versatility, and fearless approach to her craft. Her seamless transition from professional dancer to accomplished actress showcases her ability to captivate audiences through both physicality and emotional depth. As she continues to push boundaries, challenge stereotypes, and advocate for diversity, Sofia Boutella cements her place as a true trailblazer in the entertainment industry.
Read more about models here