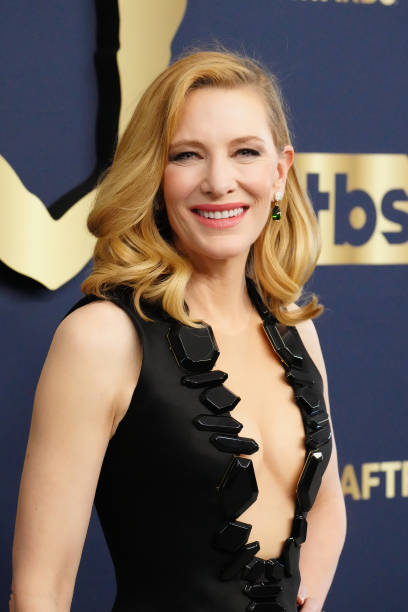 Introduction
Cate Blanchett, a name that resonates with elegance, talent, and versatility, has left an indelible mark on the world of cinema. With her extraordinary performances and impeccable range, she has become one of the most acclaimed and respected actresses of her generation. From her breakout role in "Elizabeth" to her captivating portrayal of powerful characters in various genres, Blanchett's contributions to film have earned her numerous accolades and a devoted global following. In this article, we will delve into the remarkable career of Cate Blanchett, her transformative performances, her impact on the film industry, and her enduring legacy as a true icon of the silver screen.
1. Early Life and Beginnings
Catherine Élise Blanchett was born on May 14, 1969, in Melbourne, Australia. Her passion for acting was evident from an early age, and she pursued her love for the craft at the National Institute of Dramatic Art (NIDA) in Sydney. Blanchett's early work in theater laid the foundation for her future success and showcased her commitment to honing her craft.
2. Breakout Role in "Elizabeth"
Cate Blanchett's breakthrough came with her portrayal of Queen Elizabeth I in the 1998 film "Elizabeth." Her transformative performance as the young and determined monarch earned her international acclaim and a nomination for the Academy Award for Best Actress. The role not only solidified her place in Hollywood but also demonstrated her ability to embody historical figures with depth and authenticity.
3. Versatility and Chameleonic Performances
One of Blanchett's defining attributes as an actress is her remarkable versatility. From historical dramas to contemporary films and even fantasy epics, she effortlessly immerses herself in each character, bringing a unique depth to every role. Whether she portrays a strong-willed royal, a tormented socialite, or a conflicted anti-hero, Blanchett's chameleonic performances captivate audiences and critics alike.
4. Impact on the Film Industry
Cate Blanchett's impact on the film industry goes beyond her extraordinary performances. She has actively championed gender equality and representation in Hollywood. As a prominent advocate for gender parity, Blanchett has spoken out about the need for diverse stories and perspectives in cinema, advocating for more opportunities for women both in front of and behind the camera.
5. Acclaim and Awards
Blanchett's talent has been recognized with numerous accolades and awards throughout her career. She has received two Academy Awards for Best Actress, one for her role in "Blue Jasmine" (2013) and the other for "The Aviator" (2004) in the Best Supporting Actress category. Her shelf is adorned with Golden Globes, BAFTA Awards, and Screen Actors Guild Awards, among others, all celebrating her exceptional talent and contribution to the craft of acting.
6. Theater and Stage Work
In addition to her film success, Cate Blanchett has also been acclaimed for her work in the theater. She co-founded the Sydney Theatre Company and has performed in a variety of theatrical productions, further showcasing her versatility as an actress and commitment to the art form.
7. Humanitarian Work
Outside of her acting career, Cate Blanchett is involved in various humanitarian and philanthropic endeavors. She is an advocate for causes such as climate change awareness, refugee rights, and gender equality, using her platform to shed light on pressing global issues and make a positive impact.
8. Conclusion
Cate Blanchett's exemplary talent, versatility, and dedication to her craft have firmly established her as a cinematic legend. Her transformative performances, advocacy for gender equality, and contributions to both film and theater have earned her the admiration of audiences and the respect of her peers. As she continues to shine on the silver screen and use her platform for positive change, Cate Blanchett's legacy as an icon of the film industry will undoubtedly endure for generations to come.
Read more about models here