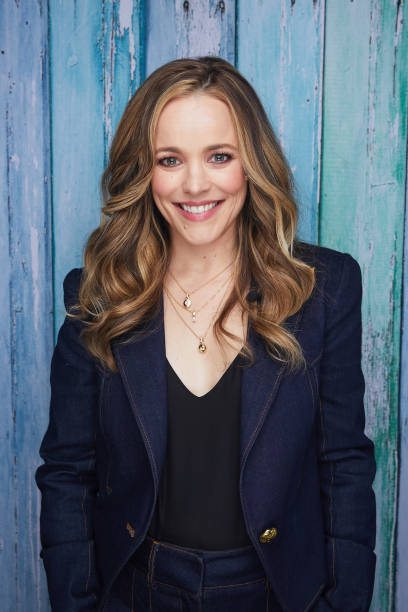 Introduction
Rachel McAdams, an actress of exceptional talent and undeniable charm, has captured the hearts of audiences with her captivating performances and versatility on the big screen. From her breakout role in "Mean Girls" to her memorable performances in romantic dramas and thrilling mysteries, Rachel McAdams has solidified her place in Hollywood as a highly respected and beloved actress. In this article, we will delve into the journey of Rachel McAdams, her notable works, her impact on the film industry, and her enduring legacy as a true cinematic gem.
1. Early Life and Career Beginnings
Rachel McAdams was born on November 17, 1978, in London, Ontario, Canada. She developed a passion for acting at a young age and pursued her dreams by studying theater at York University. Her early career saw her performing in various stage productions before transitioning to television and film.
2. Breakthrough Role: "Mean Girls"
In 2004, Rachel McAdams achieved widespread recognition and acclaim for her portrayal of Regina George in the cult classic comedy "Mean Girls." Her memorable performance as the manipulative high school queen bee showcased her comedic timing, sharp delivery, and ability to bring complex characters to life. The film became a cultural phenomenon and catapulted McAdams into the spotlight.
3. Versatility and Range
One of Rachel McAdams' greatest strengths as an actress is her versatility. She has effortlessly moved between genres, showcasing her range and ability to tackle diverse roles. From romantic dramas like "The Notebook" (2004) to comedies like "Wedding Crashers" (2005), and even suspenseful mysteries like "Sherlock Holmes" (2009), she has proven her ability to excel in various genres and captivate audiences with her compelling performances.
4. Romantic Roles and Chemistry
Rachel McAdams has portrayed numerous romantic leads, capturing the hearts of viewers with her on-screen chemistry and heartfelt performances. Films like "The Time Traveler's Wife" (2009) and "About Time" (2013) showcased her ability to convey deep emotions and create memorable love stories on screen. Her on-screen chemistry with co-stars has been praised, further enhancing the impact of her romantic roles.
5. Thriving in Dramatic and Thought-Provoking Films
Beyond romantic roles, Rachel McAdams has demonstrated her talent in dramatic and thought-provoking films. Her performance in "Spotlight" (2015), a gripping drama based on true events, earned her critical acclaim and an Academy Award nomination for Best Supporting Actress. She has consistently chosen projects that challenge her as an actress and provide meaningful narratives to audiences.
6. Collaborations with Esteemed Directors and Actors
Throughout her career, Rachel McAdams has had the opportunity to work with renowned directors and talented actors. Collaborations with filmmakers like Wes Craven, Terrence Malick, and Denis Villeneuve have allowed her to showcase her skills alongside accomplished peers, further elevating her performances and adding depth to her filmography.
7. Impact on Hollywood and Beyond
Rachel McAdams' impact on the film industry extends beyond her impressive performances. She has inspired aspiring actors with her dedication, versatility, and commitment to her craft. As a strong and influential female figure in Hollywood, she has been an advocate for women's rights and has used her platform to speak out on important social issues.
8. Enduring Legacy and Future Projects
Rachel McAdams has left an indelible mark on the film industry, and her legacy as an actress will continue to shine. As she takes on new projects and explores different roles, fans eagerly anticipate her future endeavors and the captivating performances she will undoubtedly bring to the screen. Her timeless talent and magnetic presence ensure that her contributions to cinema will be cherished for years to come.
9. Conclusion
Rachel McAdams' journey from aspiring actress to Hollywood star has been marked by exceptional talent, versatility, and a commitment to portraying memorable characters. With her ability to seamlessly transition between genres and captivate audiences with her performances, she has solidified her place as a beloved actress in the hearts of fans worldwide. As she continues to grace the silver screen with her presence, Rachel McAdams' legacy as an iconic and accomplished actress will endure for generations to come.
Read more about models here